Take On Indianapolis's Best Boxing Program Today!
Do you want to get in better shape, but can't bear the thought of another morning on the treadmill? Do you want to burn fat and tone muscle, but find all the machines overwhelming? Are you motivated by group fitness, but find the typical class mundane? At Top Level Gym, our Boxing classes are the cure for all your workout boredom and intimidation. Join us in Indianapolis and take on martial arts-style training that will teach you real-world self-defense skills and upgrade your fitness!
You'll get excellent conditioning, build coordination, and gain a solid foundation of boxing skills. It all starts with your first class!
Just fill out the short form below to learn more about our boxing program!
Whip Yourself Into Shape with Our Boxing Program!
At Top Level Gym, you'll get into the best shape of your life. Boxing isn't just throwing punches. It's a full-body workout. So while you hone your technique, combining powerful strikes with agile footwork, you'll be losing weight and increasing your flexibility, balance, and coordination.
Our boxing program will help you:
Relieve stress
Bolster your daily energy
Increase your focus, concentration, and clarity
Set goals and achieve them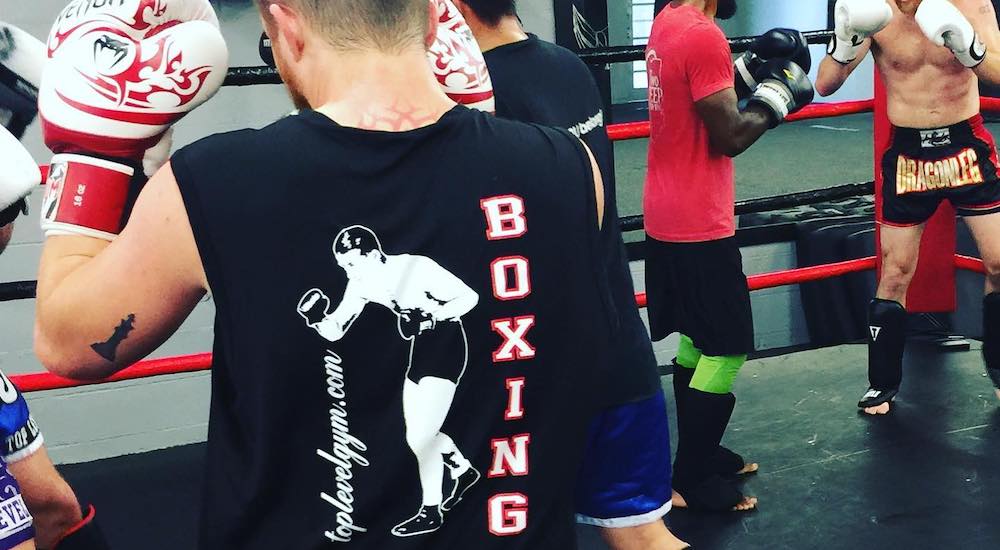 Our boxing classes offer participants all these benefits and more. Our mission is to help people from around Indianapolis enjoy heightened energy, better fitness, and unshakable confidence... so join us at Top Level Gym and see for yourself how we're transforming lives through boxing!
Join us For Indianapolis's Favorite Boxing Classes Today!
If you are looking for an exciting workout experience to break you out of your mundane fitness routine, why don't you give Boxing at Top Level Gym a shot? Take the first punch at a healthier, happier life by joining us in Indianapolis for your first boxing class.
You can simply fill out the form below and get started today!