Our Kids Boxing Classes Give Your Child An Exciting Way To Stay Active!
There's simply no better way to help your child build confidence, respect, and discipline than with our high-energy Kids Boxing Classes. These classes are fun for kids across our community and promote lifelong habits of physical activity.
Join us at Top Level Gym in Indianapolis and watch your child build their skills in no time. We have something for all abilities and backgrounds. Fill out the short form on your screen to get started now!
With Hands-On Instruction And Dedicated Support, Our Kids Boxing Classes Can Help Your Child Find Success Fast!
Boxing is a great way to build fundamental athletic skills in kids of all ages. Whether your child wants to train in their offseason or they're hoping to take on a new activity and challenge themselves each and every day, we've got the answer.
Our Kids Boxing Classes teach elements of the sport like proper punching techniques, the correct boxing stance, and footwork. But we also offer incredible skills that carry over into any sport or hobby.
Join us at Top Level Gym for:
Strength and agility
Speed and mobility
Hand-eye coordination
Total-body control
PLUS, In Our Kids Boxing Classes, We Set Students Up For Success In All Aspects Of Life!
The benefits of our Boxing class don't end when you walk out the door. At Top Level Gym, we take pride in helping students establish a foundation of mental, emotional, and social skills that will serve them for years to come.
In each class, your child will face a challenge or obstacle and they'll learn to persevere through adversity and enjoy the pride that comes with accomplishment.
We're helping kids all across Indianapolis develop:
Discipline and respect
Focus and determination
Unwavering self-confidence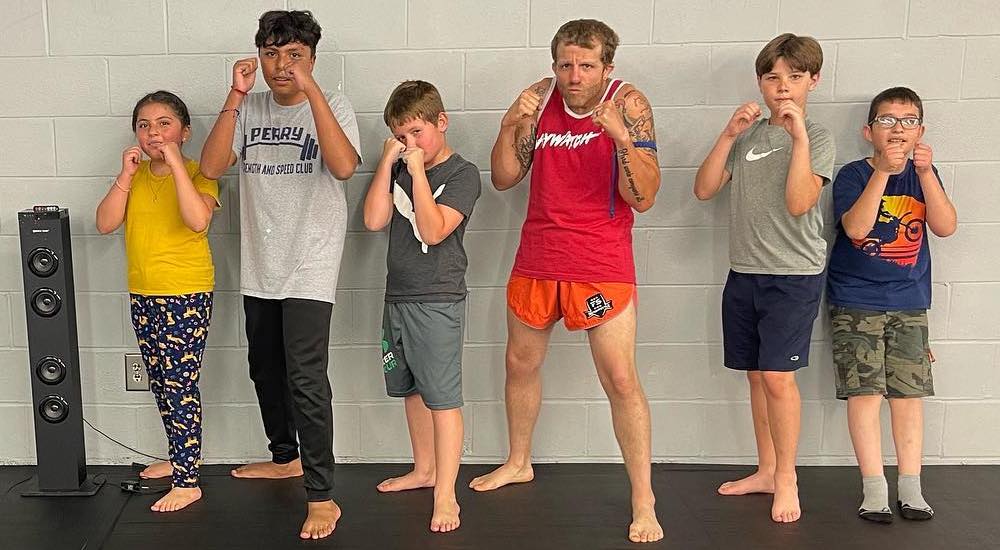 Try It Out Today! We're Offering You One Kids Boxing Class For FREE! Join Us In Indianapolis Now!
Don't miss out on the best Kids Boxing Classes around. We're so sure you'll like what we have to offer, that we're giving your child the first class for FREE. Just fill out the "Request More Information" form on your screen to reserve your spot and to learn more about everything we have to offer at Top Level Gym in Indianapolis!