Get An Incredible Workout & Learn Self-Defense With Brazilian Jiu Jitsu!
Why do you want to learn Brazilian Jiu Jitsu?
To get a great workout? To improve your flexibility and core strength? To learn a powerful form of real-world self-defense?
All this and more is available at Top Level Gym. Our Jiu Jitsu system specializes in teaching the art of Jiu Jitsu in a program designed for adults - both men and women - who want to learn self-defense, competition techniques and precision Jiu-Jitsu strategy. It doesn't matter if you're a beginner or an experienced Jiu-Jitsu practitioner, our Brazilian Jiu Jitsu program right here in Indianapolis offers a class for you.
Just fill out the short form on your screen to learn more, or click below to get started today!
Get Expert Jiu Jitsu Training in Indianapolis
Top Level Gym teaches creates a total-body workout and teaches real-world self-defense through authentic Jiu Jitsu training. Most fights end up on the ground or in the clinching position and knowing what to do could win a fight - or even more - save your life. Using leverage and proper technique, Brazilian Jiu Jitsu can negate size and power with the use of joint-locks, choke holds and superior positioning, making it one of the most effective forms of self-protection in the martial arts industry.
On top of a great workout and world-class self-defense, students at Top Level Gym will enjoy dozens of other benefits as well. When you train with us here in Indianapolis, you'll master our unique style of Jiu Jitsu with techniques including grappling, ground fighting and submission holds!
This great workout will tone your muscles and burn fat
You'll build confidence and discipline as you learn self-defense and effective MMA techniques
You'll enjoy newfound energy that will keep you focused at work, at home and in the gym
You'll be better equipped to deal with normal stresses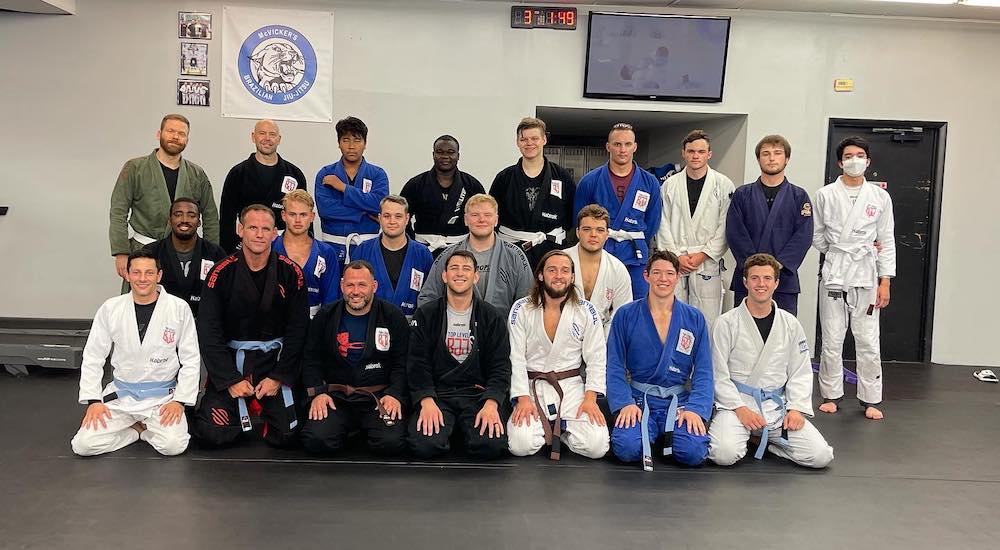 Get Started With Brazilian Jiu Jitsu Today!
To get you started, we're giving you a great incentive when you register for any of our classes here in Indianapolis. To find out more about this exciting opportunity, take a minute to complete the short form on this page. When you do, we'll provide you with all the information you need to take advantage of this limited-time special and be on your way to learning Brazilian Jiu-Jitsu at Top Level Gym.
Just fill out the short form below to get started!